CHILDREN/YOUTH ENRICHMENT PROGRAMMES
Loving Heart seeks to provide a holistic experience to our beneficiaries as we believe that no child's life opportunities are limited by their socio-economic. Thus, through partnerships with external agencies, we aim to provide them a range of school holiday enrichment programmes and activities to engage in.
SCIENCE CAMP WITH NUS HIGH – 9 & 10 SEPTEMBER 2019
Students from NUS High School of Maths and Science organized a 2-day science camp for participants from our Free Tuition Programme. Students learned various interesting science facts through activities such as making Oobleck and conducting science experiments. They were even given the opportunity to make their own terrarium using materials provided by the school. Many students expressed an aspiration to study at the NUS High school while exploring the campus.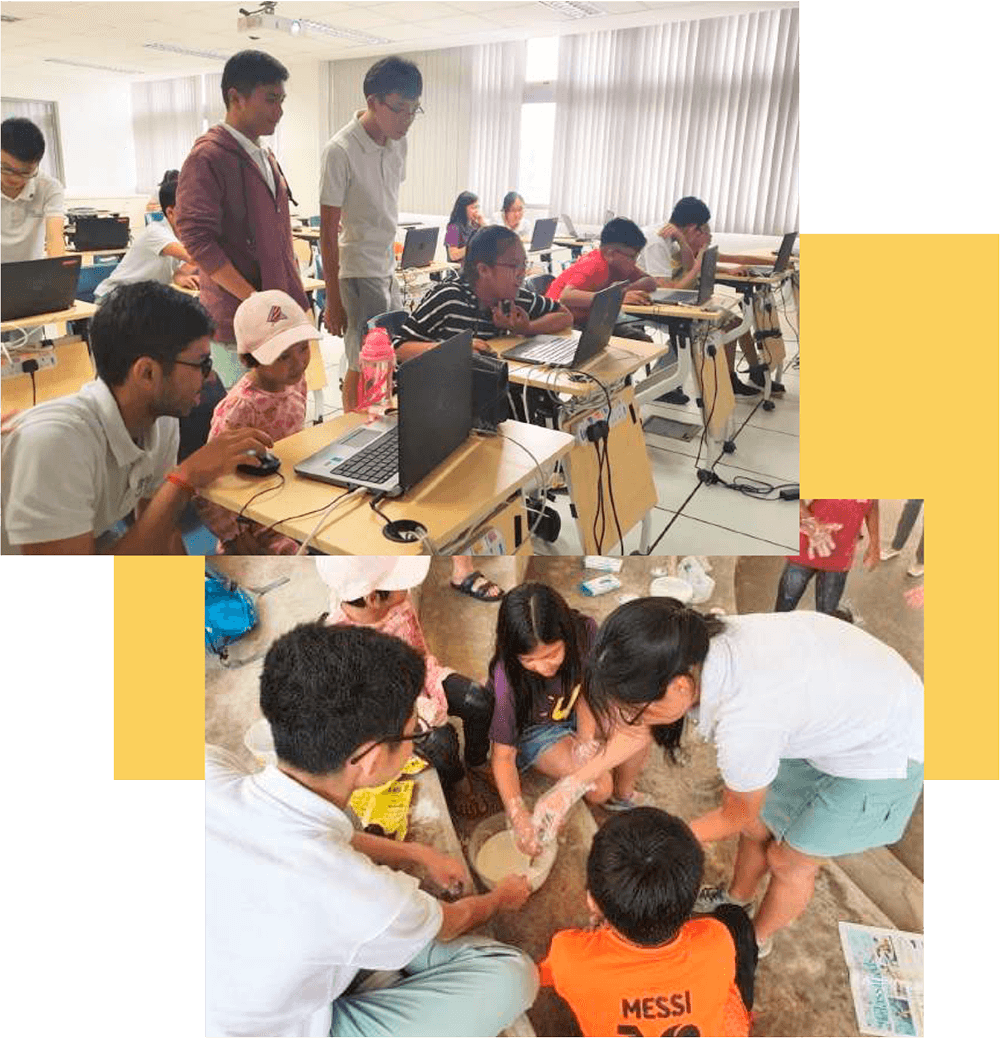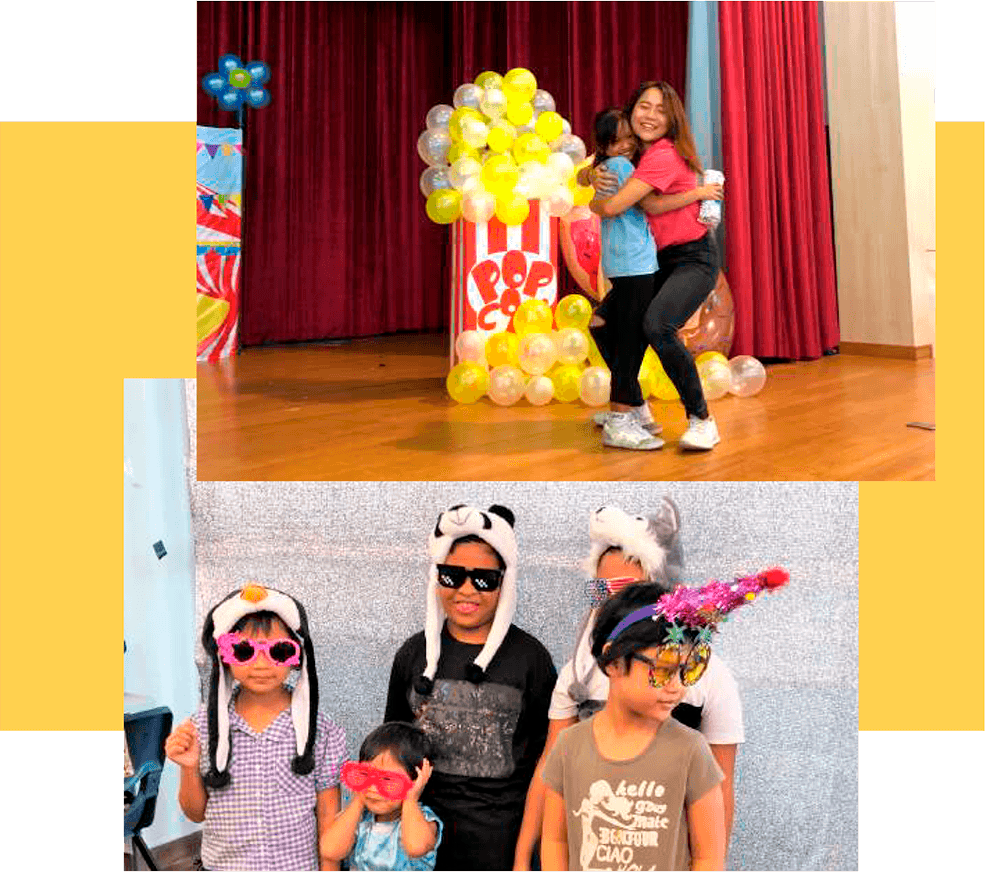 CARNIVAL OF LOVE @BISHAN CC – 11 OCTOBER 2019
Paypal Singapore invited and hosted young beneficiaries and their parents from Jurong to their carnival at Bishan CC. Beneficiaries were thoroughly entertained with many games' booths where they could win prizes. They were also thrilled to receive early Christmas gifts of their choice, sponsored and wrapped specially by members from Paypal Singapore.
HERE TO WARM HEARTS! – 16 NOVEMBER 2019
Students from River Valley High School organised a fun and educational Saturday morning for 16 learners in our Free Tuition Programme and children from our local PCF partner. Participants started the morning with a relaxing origami tutorial and ended the day with a treasure hunt! Goodie bags packed specially by the student volunteers were distributed at the end of the session.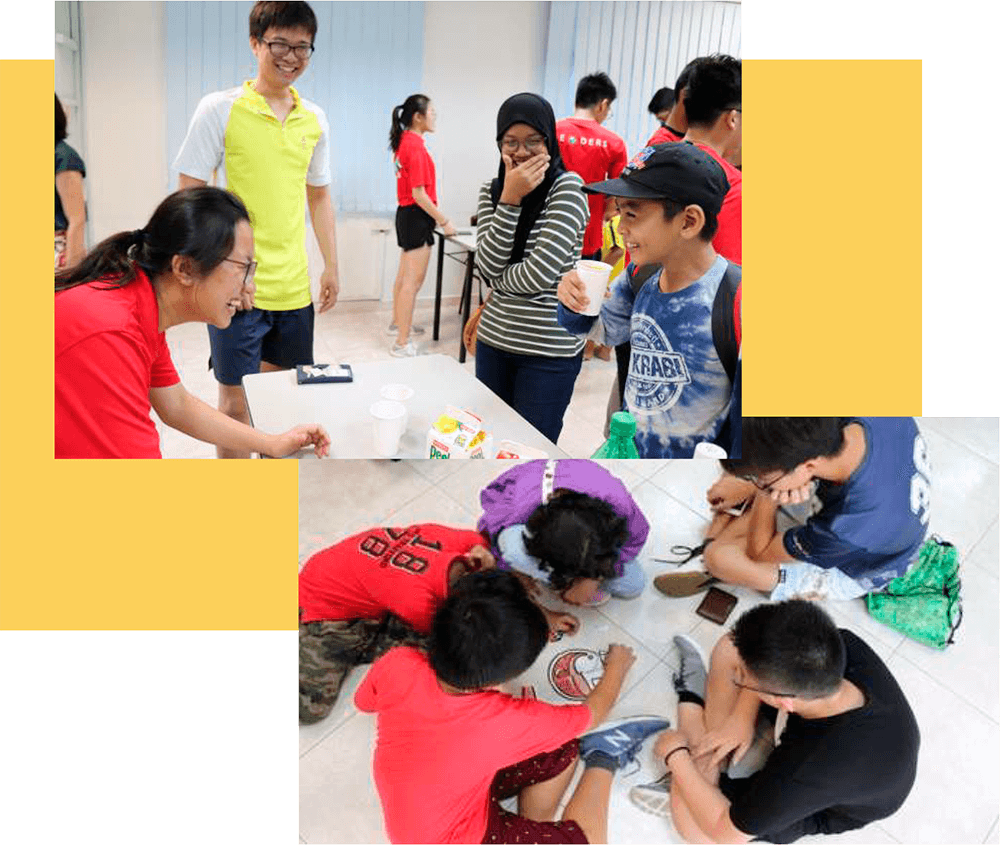 NTU KID'S WORLD – 17 TO 19 NOVEMBER 2019
NTU Welfare Services Club-Volunteer Movement invited students from our Free Tuition Programme to take part in a 3-day event with activities such as games conducted in their campus and an excursion to Kidzania. Students enjoyed partaking in various games and making friends with children from other centres in Jurong. They had the opportunity to role-play different professions (from pilots to firefighters) at Kidzania and explore rest of Sentosa.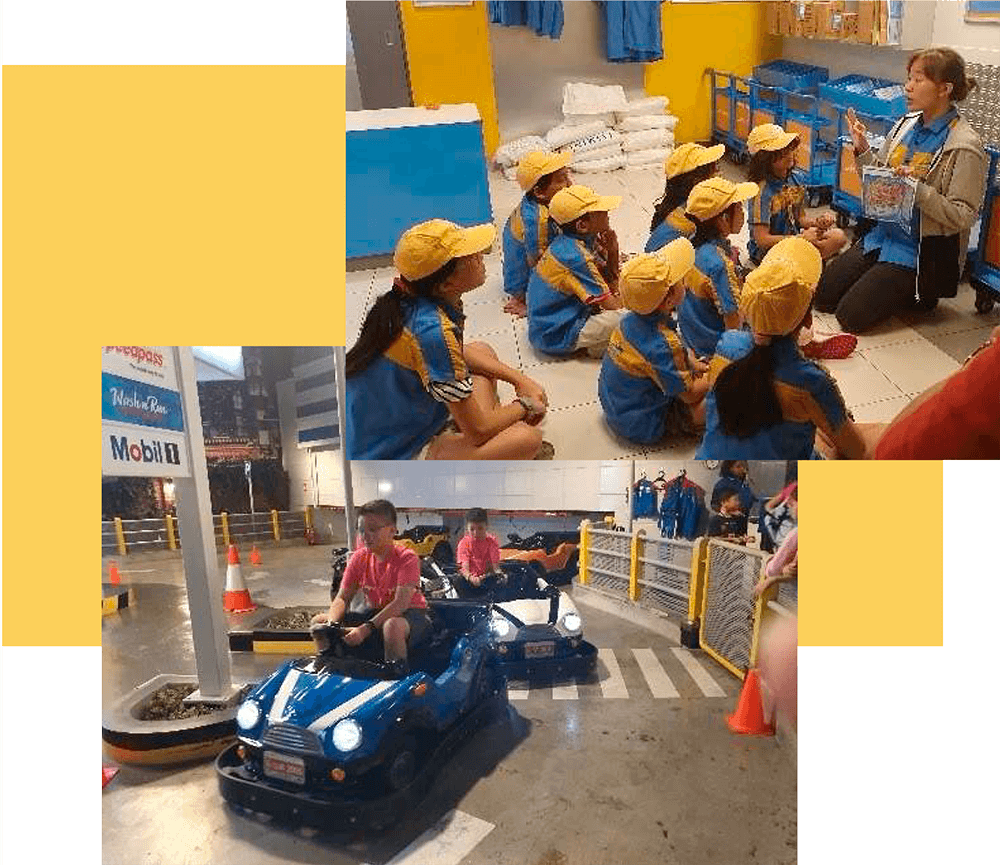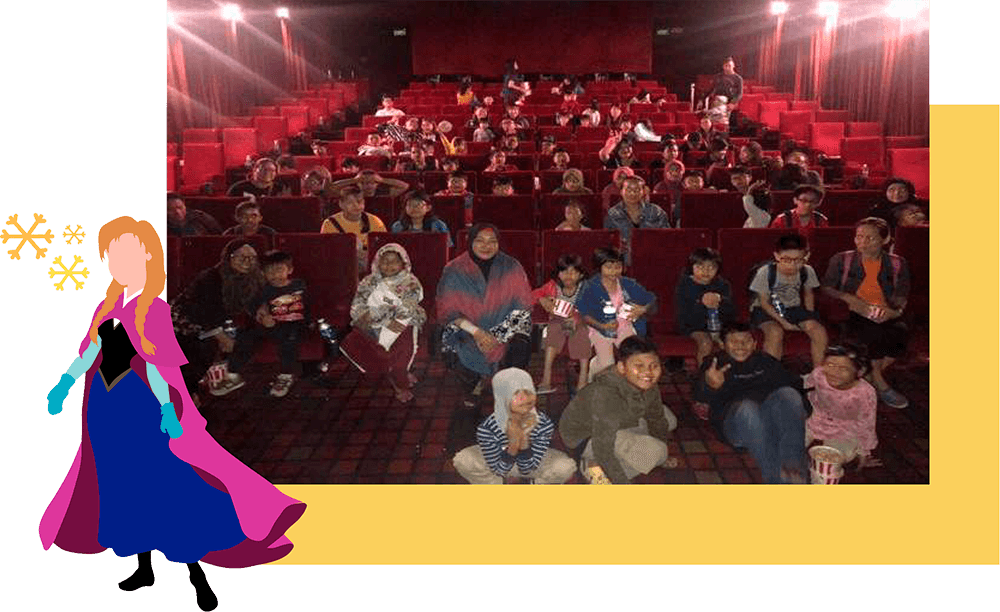 SFA MOVIE NIGHT  – 22 NOVEMBER 2019
Singapore Food Agency (SFA) invited a total of 100 children, their caregivers and volunteers for a special movie night-out to catch "Frozen 2" in Cathay Cineplex at Jem®.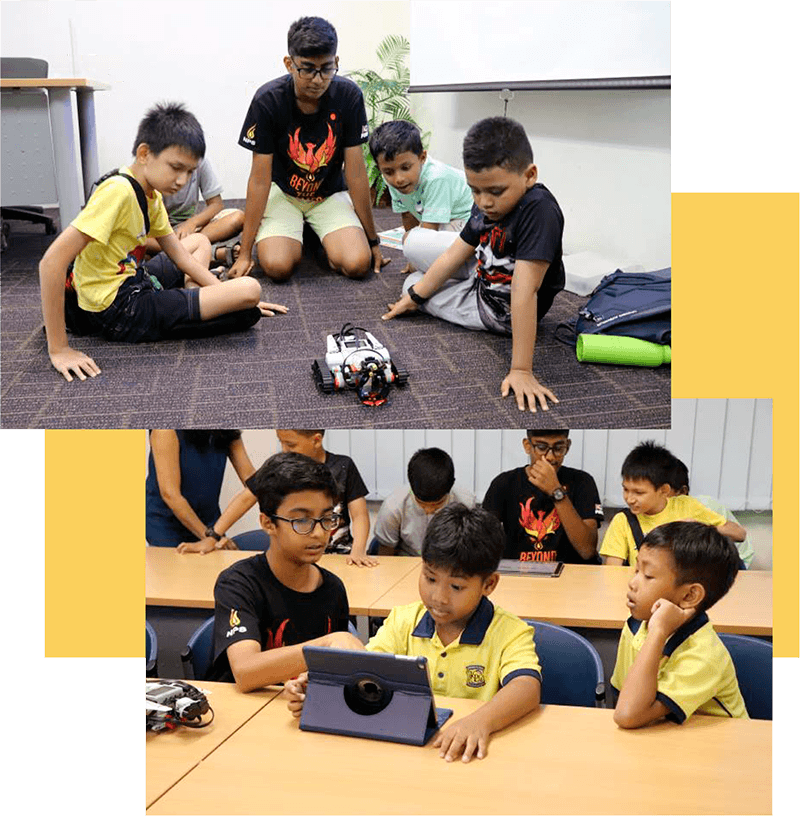 EV3 ROBOTICS WORKSHOP – 10 MARCH 2020
Thanks to a group of students from the Robotics Club at NPS International School, our beneficiaries attended a Free Robotics Workshop. Students discovered the mechanisms and functions of a Robot. They learnt to program the robot to complete 4 different tasks using basic block programming and tested each program on the robot. Through this workshop, our Free Tuition students built their interest in STEM and learned basic block programming from scratch.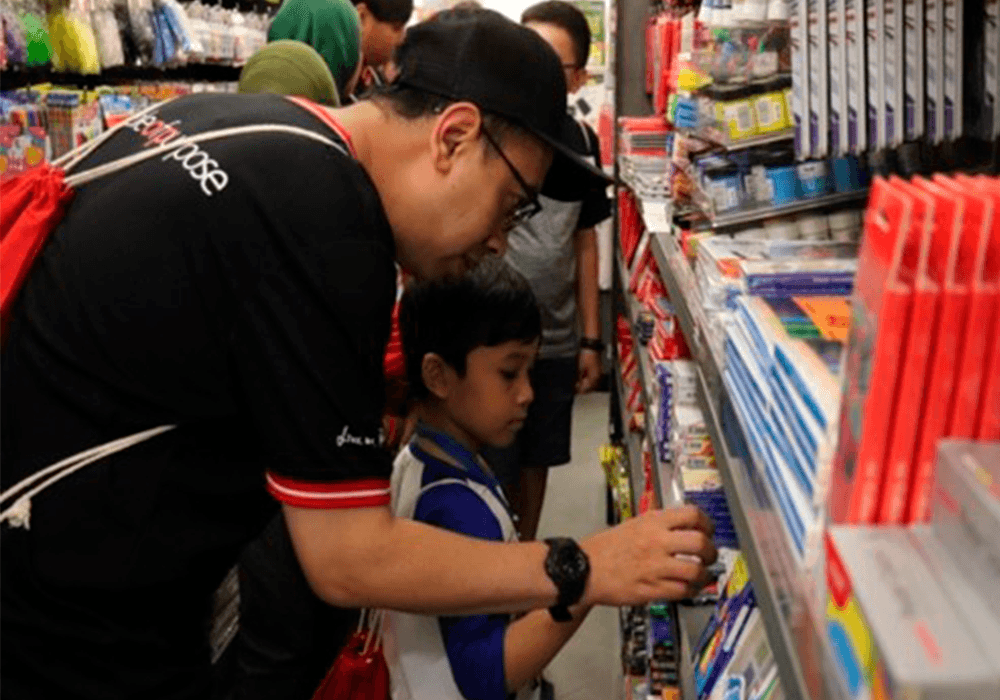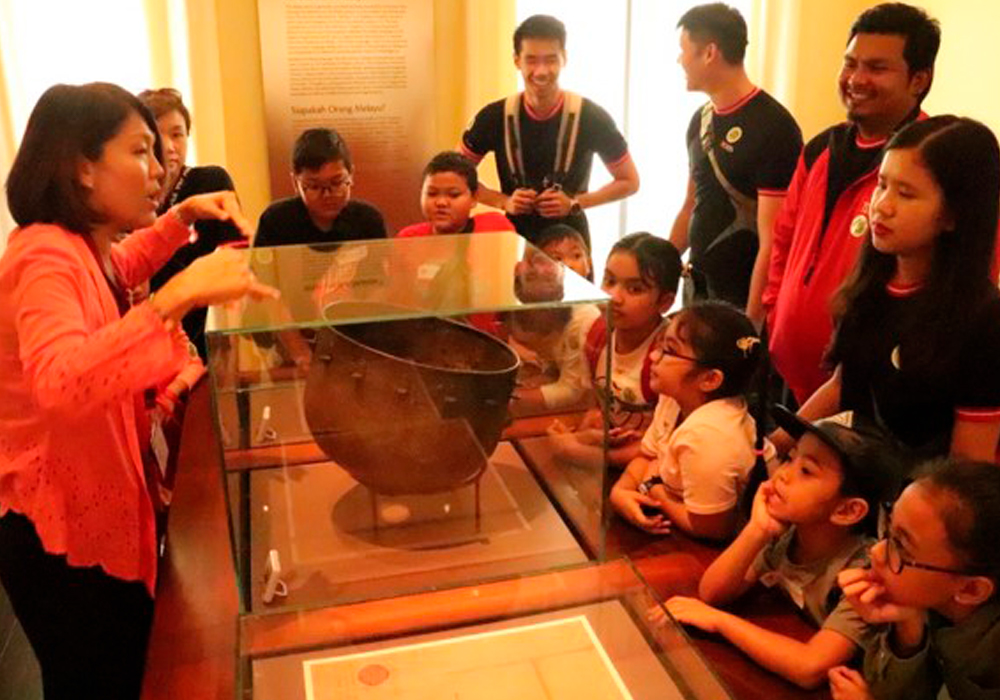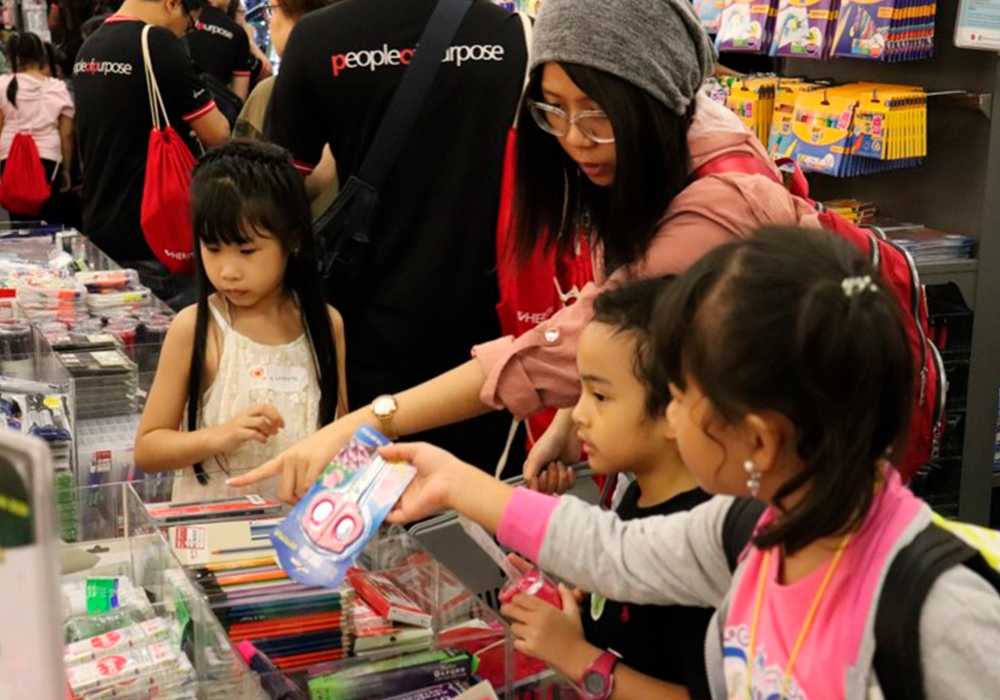 HERITAGE TOUR & "READY-FOR-SCHOOL" SHOPPING TRIP – 27 NOVEMBER / 4 DECEMBER 2019
Young beneficiaries and volunteers from the Collaborative User Services Department of DBS were brought together for Loving Heart's first "Back to school" event! Primary school students were brought to the Malay Heritage Centre where they learnt about Malay culture and origins through a guided tour and craft activities put together by the National Heritage Board while secondary school students had a mini "Heritage race" at the Indian Heritage Centre where 4 of the winning teams walked away with prizes.
After the museum tours in each run, students were brought to IMM to shop for their back to school supplies. Each child was given a budget of cash for lunch and shopping. Volunteers from DBS played a mentoring role throughout the outing, especially during the shopping trip where they lent a hand to the mentees, guiding them on managing their shopping budget. Overall, both runs were fun and fruitful for both the students and the volunteers as well.
$5,024
WORTH OF
SCHOOL SUPPLIES