Civic Organisational Support
The Civic Group consist of the Chinese Temples and 7th Month Organisations within Jurong GRC and beyond. Although the pandemic has disrupted fundraising through Civic dinners, we are grateful to have the support of groups such as Tong Whye Temple and Ann Kway Sim, who stepped forward despite the absence of dinners. Each year, civic groups will contribute to Loving Heart through donations and donations in-kind for our clients. They also provide a platform for us to raise funds during their temple events. Their kindness and generosity have enabled Loving Heart to extend our programmes and projects to more families, elderlies and children in need.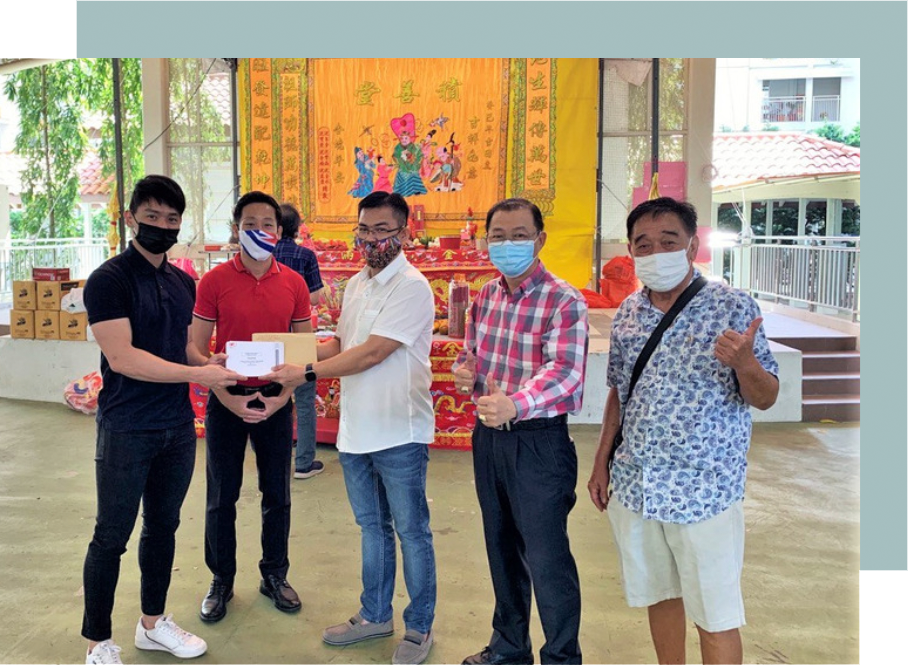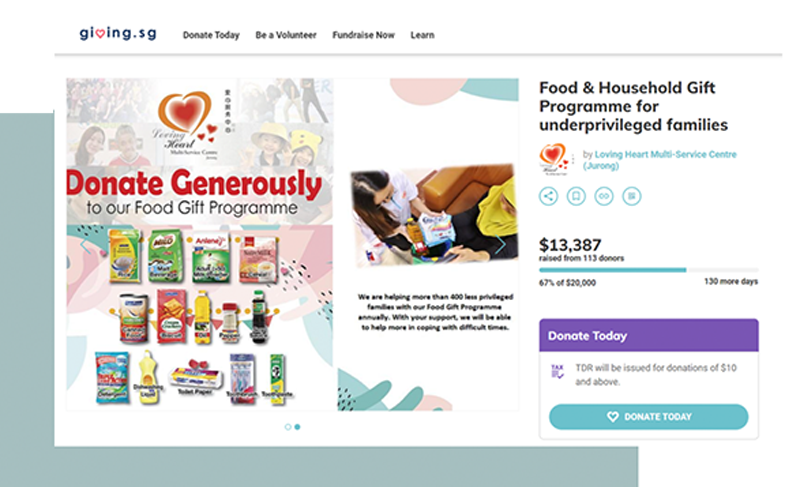 Going Digital
Due to the pandemic, many charities has faced challenges raising funds without physical events. As such, we brought our fundraising campaigns online to garner more funds and boost our online presence. Campaigns were created on Giving.sg, a national giving platform to donate, volunteer and fundraise for programmes such as Food Gift+ Programme and Little Masks, Loving Heart.
Donor Engagement
As fundraising gets tougher, the centre geared up to engage our donors while searching for new resources. A donor engagement working committee was set up.Two runs of donor engagement dinner were held 23 January 2021 and 5 February 2021 at Beng Hiang Restaurant. We are also heartened to receive reusable mask donations from Rotary Club of Bukit Timah, as well as coloring materials from KM Learning Pte Ltd. These are exceptionally useful to our beneficiaries during the pandemic. It is heartwarming that organisations have stepped forward to assist the less privileged community in the face of adversity.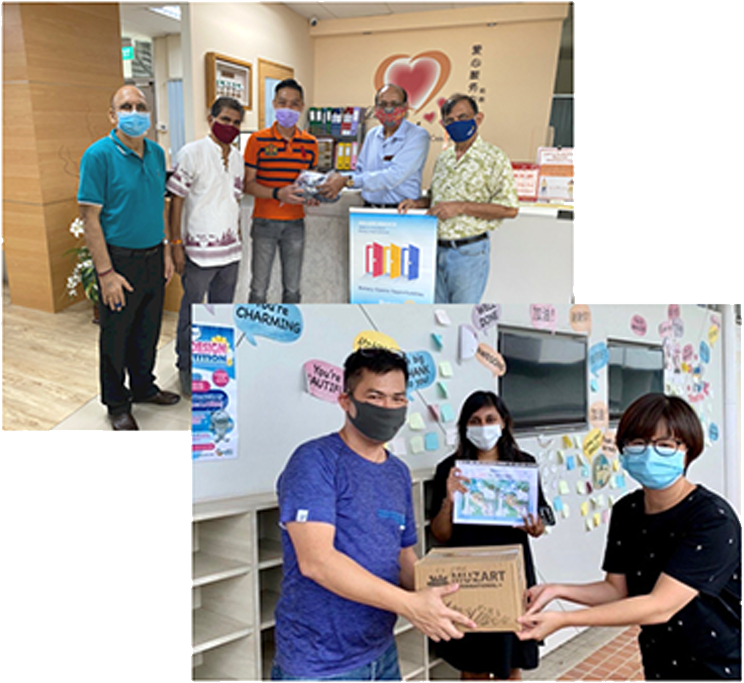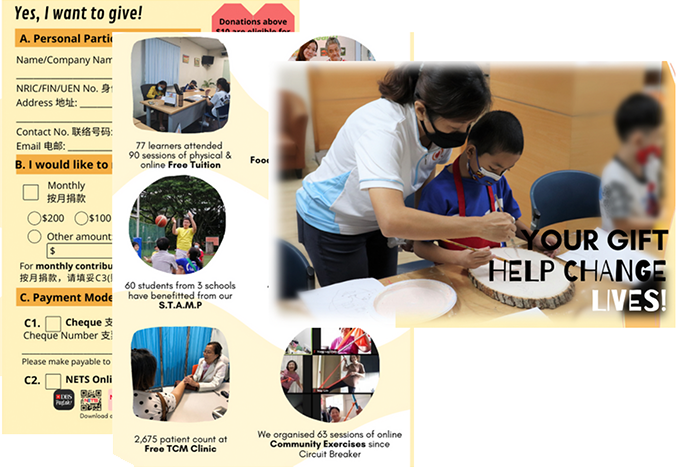 Monthly Recurring Donation
To reach out to a wider range of donors, Loving Heart launched our monthly recurring donation form in 2020. Donors could make a one-time donation or monthly donation via cheque, NETS QR Code or Giro. These donation forms are mailed out to past and potential donors,