Community Sports Programme
Keeping physically active is an important part of leading a healthy lifestyle. To promote healthy lifestyle among retirees and elderlies, Loving Heart is heartened to introduce programmes such as Low Impact Aerobics Exercise, KpopX Lite, and Stretch Band Exercise.
Exclusive Workout Live Session
We were quick to adopt changes and shifted all exercises online. During this period, we continually engage our seniors to stay active and healthy by participating in these two exercises – Low Impact Aerobics Exercise and Stretch Band Exercise. We saw an encouraging number of participants.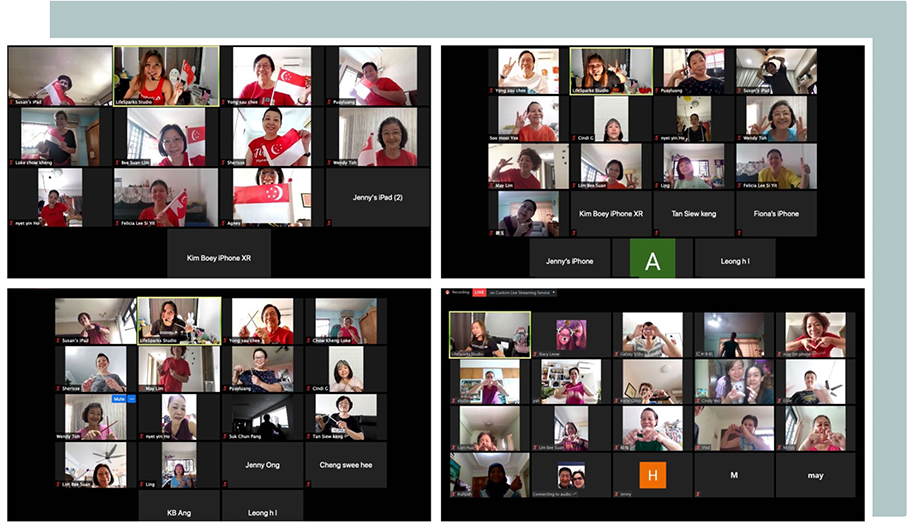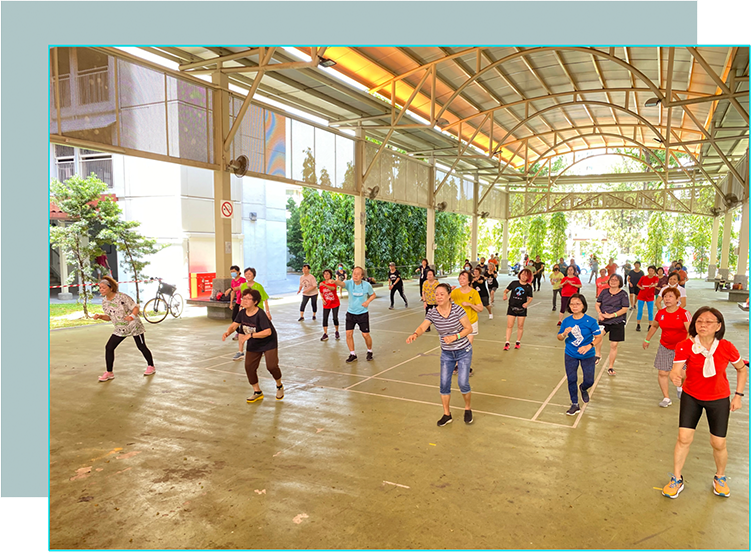 Resumption of Physical Classes

As Singapore eases its measure by accommodating up to 50 people for community events, we resumed our first session of physical class in March 2021 and has held 18 sessions till date while adhering to the safe management measures. We are heartened to have received overwhelming sign-ups of 63 for Low Impact Aerobics Exercise and 60 for KpopX Lite as of June 2021. However, due to Phase 2 Heightened Alert, the programme will be suspended until further easing of measures.