Our Free Tuition Programme currently caters to more than 85 learners from Jurong, Yuhua and Bukit Batok between Primary 1 to Secondary 4. They are coached by volunteers on an average scale of one to two arrangement. Primary 1 to 3 students have specialized lessons comprising of academic learning and games, to ease them into the education system.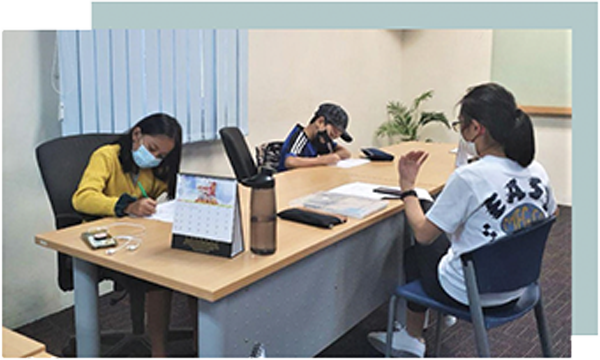 Online Tuition
The onset of COVID-19 pushed Loving Heart (Jurong) to explore digitalization of our programmes. Together with efforts from our volunteers, we launched online classes and provided opportunities for students in need of academic help to receive assistance.
Additional Enrichment Sessions for learners from P1 to P3
Cerebral, provides monthly art-based enrichment sessions that include S.T.E.M (Science, Technology, Engineering and Mathematics) to expand knowledge while building creativity. One notable session was when students learnt about ocean life and created their unique under the sea diorama (3D model) using bubble printing technique. Students loved this hands-on activity and enjoyed spending time participating in these activities with their peers.

FREE ENRICHMENT PROGRAMME
Loving Heart seeks to provide a holistic experience to our beneficiaries as we believe that no child's life opportunities are limited by their socio-economic background. Thus, through partnerships with external agencies, we provide them with a range of school holiday enrichment programmes and activities to engage in.
A Christmas Special
In Lieu of Christmas, Loving Heart arranged a mini Christmas Camp for our learners. Conducted by Cerebral, students learnt about Christmas and shared their experiences during the holiday. The younger primary learners learnt to paint on an actual wood chip and had fun experimenting with techniques and colors. Our older primary learners had a chance to explore their creativity by painting actual canvas. Our students' artwork were even used as designs for greeting cards sent to our donors.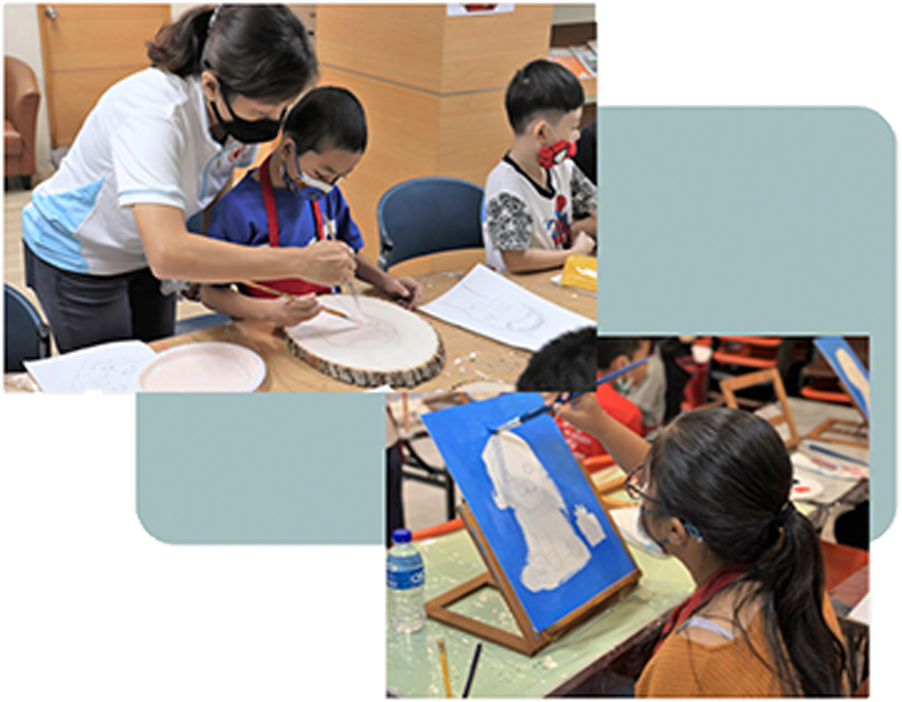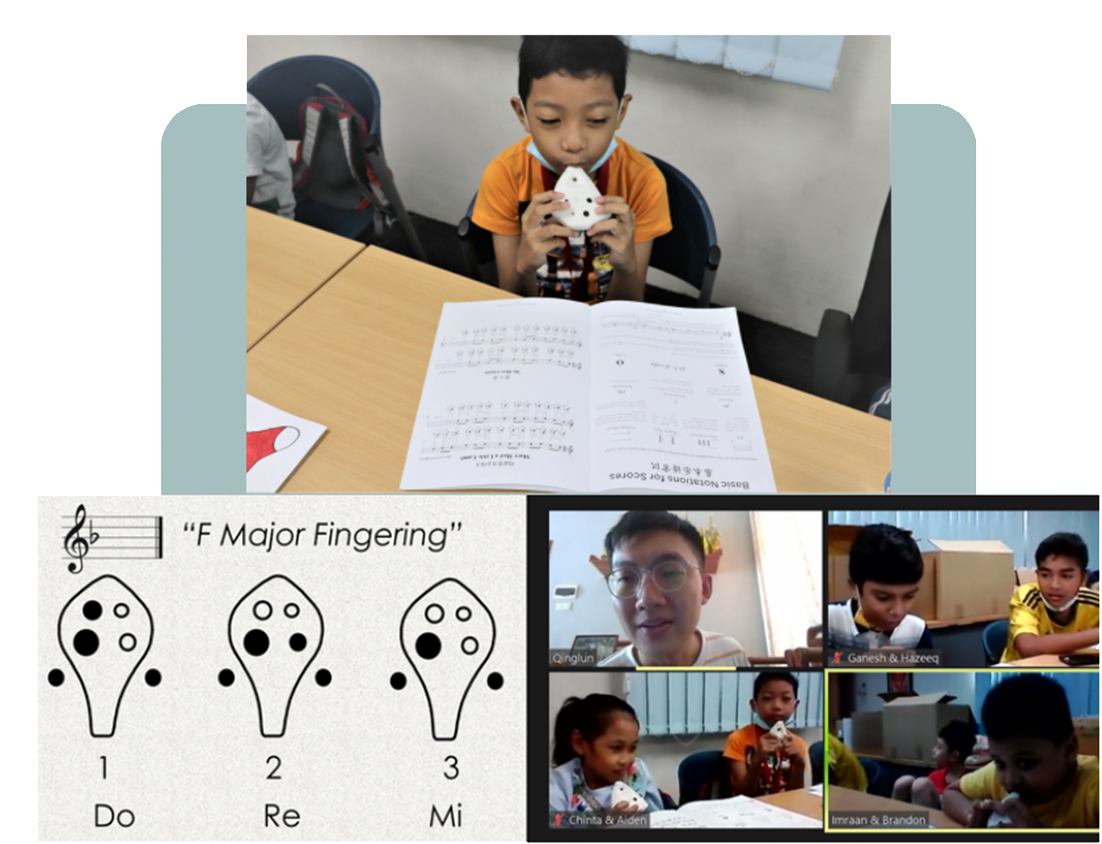 Hey Ocinara!
Our learners had the chance to learn to play the Ocinara, a mini flute with 4 holes which makes it slightly easier for children to learn. By the second session,they were able to play a few of the classic nursey rhymes like "Mary had a little lamb" and "Little Bee". Although learning a new instrument over zoom lessons was challenging, our learners tried their best, learnt to persevere and help each other for a fruitful experience. Materials and instructor costs were sponsored by NHB.